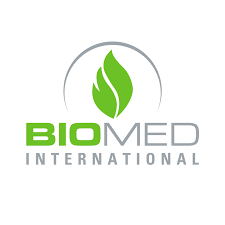 Required Number – 5
Qualifications :
10+2 in Management or BBA/BBS with specialization in Marketing Management  (Or Diploma in Electrical/Electronics/Mechanical Engineering) with Sales & Service of Equipments in Health Care/Medical Sectors.
Minimum 2-5 Yrs. Experience in Trading Business – Import/Export/Merchandising – preferably in supply of Medicines & related Medical Equipment /Accessories in Health Care Sector – Hospitals/Clinics/Health Projects/Institutions/Projects.
Responsibilities : 
Promotion/sales & marketing of various products related to Neurology, Neuro-Surgery, Opthalmology, Radiology, Critical Care, Advanced Wound Management, Dentistry, Gynecology, Hospital Infrastructure & Orthopaedic (Medicines, equipments & associated accessories) to Government/Private/Non-Government/Donor Agency-INGO/NGO affiliated Health Projects, District/Zonal/Province/Community Hospitals, Health Posts/Clinics, Specialists Medical Institutions/Teaching Hospitals/ Research Institutions, Medical Labs etc. throughout Nepal.
Assess client requirements, Follow-up for payments, Handling grievances, Forwarding any service related issues to service department and controlling ageing limits.
Build-up relationship & maintenance with clients at all levels.
Involve and assist in Tender processes, Assist in other Business Development activities, Assist in recovery processes.
Follow up day-to-day client, track & maintain daily Sales visit Reports from Sales Officers/Managers.
Assist in conduct of weekly Inter-Departmental meetings, Preparing Minutes of Meetings and assist in all other related works in coordination with clients and as per the instruction by Managers/Sr. Managers/Sales Officers.