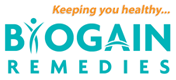 Qualifications:
B.Pharm or B.Sc or equivalent.
One years of Experience in Similar position.
Proactive Freshers are also Encouraged to Apply.
Must hold Two wheeler with valid License.
Skills:
Excellent Communication and Interpersonal skills.
Ability to work Independently and as a part of Team.
Willingness to work in an Odd hours .
Responsibilities:
Building a network with Healthcare professionals to Promote Product awareness.
Meeting retail, chemists to ensure that the products are easily available.
Demonstrating or Presenting products to Healthcare staff including Doctors, Nurses and Pharmacists.
Timely submission of complete Daily Reports planned by the company.